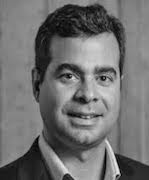 Bernardo Bezerra
Technical Director - PRS
Has a BSc in Electrical and Industrial Engineering, a MSc and a DSc in Electrical Engineering. He joined PSR in 2004 where he is currently a Technical Director. He has been leading and conducting projects in the following areas: Integrated electricity and gas planning studies, Energy auctions (design, analysis and bidding strategies), Risk management, Regulatory assessment and support for investors and Economic valuation of generation projects.
He is a member of the IEEE Power Engineering Society and teaches classes on the energy sector for Master in Business Administration courses. He is the author and co-author of more than 25 papers published in journals and local/international conferences. He has been a speaker in conferences and seminars in Brazil and abroad.
Título de presentación:
"Harmonizing energy planning and market mechanisms"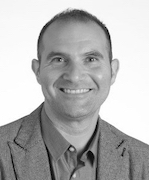 Pierluigi Mancarella
Chair Professor of Electrical Power Systems at the University of Melbourne, Australia.
Pierluigi obtained the PhD degree in Power Systems from the Politecnico di Torino, Italy, has been a Research Associate at Imperial College London, UK, and has held visiting research positions at Sintef/NTNU in Norway and NREL in Colorado, as well as visiting professorships at Ecole Centrale de Lille in France and the Universidad de Chile. He has been involved in/led, in the last 10 years, some 50 research projects and consultancy and professional activities in the UK, Australia, and internationally, in the area of techno-economics and business cases for smart grid technologies, risk and resilience assessment of future networks, integrated multi-energy systems modelling, and energy infrastructure investment under uncertainty.
Professor Mancarella is author of four books, several book chapters, and of over 200 research papers. He is an Editor of the IEEE Transactions on Smart Grid, IEEE Systems Journal, International Journal of Electrical Power and Energy Systems, and Philosophical Transactions of the Royal Society A (guest). Pierluigi is also an IEEE Power and Energy Society Distinguished Lecturer and the past Chair of the Energy Working Group of the IEEE European Public Policy Initiative.    
Título de presentación:
"Frequency response adequacy and market options in low-inertia power systems"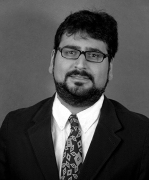 Ramteen Siohansi 
         Associate Professor and FellowThe Ohio State University
Dr. Sioshansi's research focuses on the integration of advanced energy technologies, including renewables, energy storage, and electric transportation, into energy systems.
He also works in energy policy and electricity market design, especially as they pertain to advanced energy technologies. His recent work in energy market design has examined the effects of new energy technologies and policies, such as renewable energy mandates, on spot and future markets, technology investment, and cost recovery.
He is currently serving a second two-year term on the Electricity Advisory Committee of the U.S. Department of Energy and is chair of its Energy Storage Subcommittee.
Título de presentación:
"Technical, Policy, and Economic Realities of Decarbonizing Electricity Production"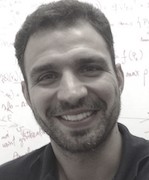 Alexandre Street
Associate Professor at the Electrical Engineering Department, Pontifical Catholic University of Rio de Janeiro.
He holds the degrees of M.Sc. (2005) and D.Sc. (2008) in Electrical Engineering (emphasis in operations research) from the Pontifical Catholic University of Rio de Janeiro (PUC-Rio), Brazil. At the beginning of 2008, he joined the Electrical Engineering Department at PUC-Rio, where he is currently an Associate Professor and teaches energy economics and optimization and statistics. He is one of the founders of the Laboratory of Applied Mathematical Programming and Statistics (LAMPS), where he is currently the research director of the energy group. Alexandre Street is a senior member of the IEEE Power and Energy Society (IEEE Member: S'06, M'10, SM'17). He is currently a FAPERJ and CNPq (level 1) research scientist.
Título de presentación:
"Flexible and secure system operations and climate-resilient network planning."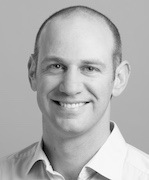 Josh Taylor 
Percy Edward Hart Associate Professor
Electrical and Computer Engineering
University of Toronto
Josh Taylor is an Associate Professor in the Department of Electrical and Computer Engineering at the University of Toronto. He received the B.S. degree from Carnegie Mellon University in 2006, and the S.M. and Ph.D. degrees from the Massachusetts Institute of Technology in 2008 and 2011, all in Mechanical Engineering. From 2011 to 2012, he was a postdoctoral researcher at the University of California, Berkeley. His research focuses on control and optimization of power systems.
Título de presentación:
"Optimal planning and control of direct current lines in power systems"